Keep up with the most pressing, interesting, and important city stories of the day. Sign up for the CityLab Daily newsletter here.
***
What We're Following
A Buffalo shuffle? Since opening in 1985, Buffalo's Metro Rail has underperformed as a transit system, becoming a local punchline for limited service that fell short of its early ambitions. But it sure looks cool: The Niagara Frontier Transit Authority built a network of strikingly modern underground stations complemented by public art. With its colorful steel sculptures, neon tubes, and edgy architecture, it's an "underrated artistic triumph," says CityLab's Mark Byrnes.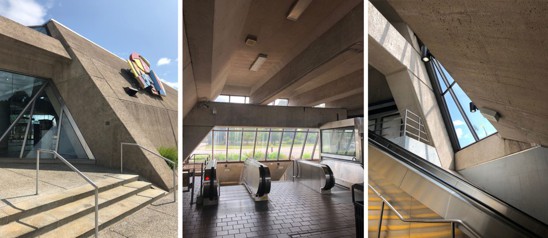 But a new effort to revamp the system could end up destroying just about the only thing it truly got right. The NFTA is considering plans to redevelop Metro Rail's underground stations to lure new riders and boost density along the system's route. So far, one station has gotten a facelift; the result, Mark writes, should be more than enough to concern fans of the originals.
---
More on CityLab
---
What We're Reading
Why do we continue to be surprised by gentrification? (Belt Magazine)
D.C. rodent complaints are at an all-time high. How's the city handling it? (Washington Post)
A narrow group of people speak up at public meetings, study finds (Route Fifty)
A group of 19 mayors pledge to make all buildings net-zero by 2030 (Curbed)
The other side of "broken windows" (New Yorker)
---
Tell your friends about the CityLab Daily! Forward this newsletter to someone who loves cities and encourage them to subscribe. Send your own comments, feedback, and tips to hello@citylab.com.