What We're Following
Finding community: Cities large and small are reputed to be teeming and tactile, beehives with different cells waiting to be discovered. But these cells—and the journey of discovery one hopes to find in them—often prove more elusive than we might imagine.
Studies document a widespread epidemic of loneliness, and people talk increasingly about socioeconomic and political bubbles. Many of the core institutions that once bound communities, from religious congregations to service clubs to fraternal orders, now face existential threats. At the same time, more tolerant communities have allowed previously marginalized groups to grow more public and vibrant.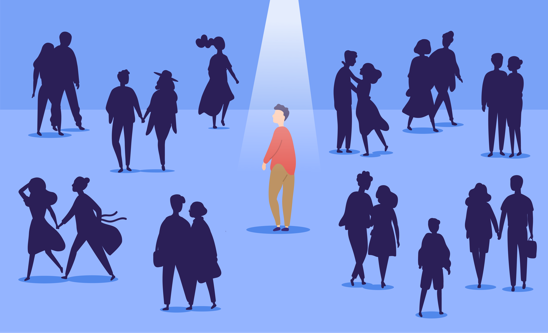 Where do we go to interact with those different from ourselves and make unusual connections? And how do new communities of choice come into being? Our newest series, "Finding Community," explores the evolution of community through first-person stories. The first entry comes from CityLab contributor Feargus O'Sullivan, who took an evening class to seek a fresh sense of community in his home city of London. What he found was a diverse group of his fellow Londoners that helped him see the city and his neighbors in a different light:
Every day in a city, we brush past people with different backgrounds and outlooks to our own. To sit with each other and really focus hard on expressing and understanding each other's experiences, however, that's something completely different. By encouraging me to focus hard on both practicing and accepting others' empathy—that state that stands poised in the doorway between detached sympathy and direct identification—it really got under my skin.
Readers, we want to hear your stories, too. If you have a contender for a future Finding Community piece, drop us a line at pitches@citylab.com.
---
More on CityLab
---
What We're Reading
The bipartisan cry of "not in my backyard" (New York Times)
Michigan official charged with manslaughter over Flint deaths (AP)
EPA's new coal pollution rule will lead to more deaths, according to the agency (New York Times)
Millennials living with disabilities are at the sharpest end of the housing crisis (The Guardian)
---
Tell your friends about the CityLab Daily! Forward this newsletter to someone who loves cities and encourage them to subscribe. Send your own comments, feedback, and tips to hello@citylab.com.