What We're Following
All the mall things: When Cleveland's Mall isn't hosting a mega-event, it can feel monumentally empty. The grand ceremonial park, designed by Daniel Burnham in 1903, was imagined as a beautiful entry point and civic heart to a then-booming city. But it hasn't really worked out that way. Decades of abandoned projects have left the green space languishing as the city's development shifted elsewhere and population declined.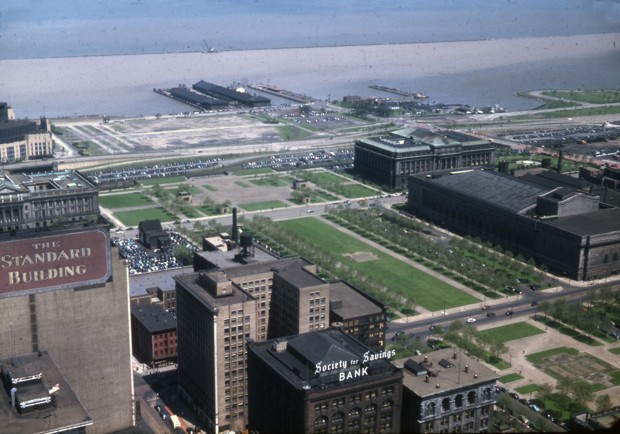 Now the city and region are attempting to reorient themselves toward the lakefront on the Mall's north end. Shifting to focus more on tourism and less on industry, it's possible the Mall could play a big role in linking Cleveland's downtown and lakefront—and because of its location, it has to. Today on CityLab, Vince Guerrieri reports on what's in store for the grand, underutilized park in the heart of Cleveland.
---
More on CityLab
---
---
What We're Reading
That undeveloped land could be protecting your city from the next flood (Next City)
Memphis downtown boom fueled by riverfront city's rich history (Curbed)
Uber scores a big win in legal fight to keep drivers as independent contractors (The Verge)
"There will be evictions": New smoking ban roils public housing's oldest residents (Governing)
---
Tell your friends about the CityLab Daily! Forward this newsletter to someone who loves cities and encourage them to subscribe. Send your own comments, feedback, and tips to hello@citylab.com.