Keep up with the most pressing, interesting, and important city stories of the day. Sign up for the CityLab Daily newsletter here.
***
What We're Following
The amazing raise: Before he surprised Chicagoans today by announcing he will not seek re-election next year, Chicago Mayor Rahm Emanuel had been running an aggressive fundraising campaign, taking in a little more than $10 million as of August (almost $2 million of it in one day). The size of that war chest was an example of how the costs of running for local office have soared in many big U.S. cities. At the municipal level in particular, political spending has grown as donors have recognized that city elections have national implications on party power. Potential city leaders, in turn, have hired national media consultants who recommend large budgets and high spending to become more professional.
Now several localities, including Portland, Denver, and Baltimore, are weighing ballot initiatives designed to restrain the influence of big money. CityLab's Sarah Holder reports that the reforms aim to give all campaigns a fair shot, and different places have different ideas about how to do that. They might not be the magic pill, but as one candidate in Portland told Sarah, the reforms "will force me not to spend so much time on the phone trying to raise money. And it means that regular people can run and serve."
---
More on CityLab
---
Addressing the Divide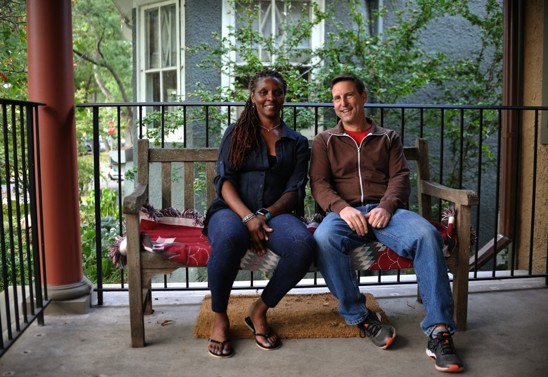 The story of Chicago's North and South sides is too often a story of numbers, not of people. So photographer Tonika Johnson found a way to turn street addresses into stories—pairing Chicago residents who share the same street names and numbers on opposite sides of the city. She calls these pairings "map twins," and has them meet at one another's homes to talk about their lives and their neighborhoods. The "Folded Map" series draws out strikingly personal narratives of life in a divided city.
While the homes and homeowners are presented to the viewers against the backdrop of systemic segregation, the images showcase their personalities, tastes, and lives in a way that abstract data can't. "At the end of the day, I want to see the story from the point of view of people who live there," Johnson says. See how "map twins" bridge the gap in a segregated Chicago.
---
What We're Reading
Hard lessons breathe life into retail stores (New York Times)
In San Francisco, a new mayor confronts the city's old problems (Washington Post)
Lyft might be racing Uber to its initial public offering in 2019 (Bloomberg)
The clever psychology of Disneyland's design (Fast Company)
Inside Greece's first smart city: "Now you don't need to know a politician to get something done" (The Guardian)
---
Tell your friends about the CityLab Daily! Forward this newsletter to someone who loves cities and encourage them to subscribe. Send your own comments, feedback, and tips to hello@citylab.com.