What We're Following
Memory lane: In a warehouse in Chula Vista, California, there's an idealized 1950s town, complete with details like jukeboxes, rotary phones, and even a Ford Thunderbird. At first it might sound like a nostalgic playground, but it's on an important mission to help people with dementia recall their past.
Built and operated by the George G. Glenner Alzheimer's Family Centers, this first "memory town" aims to stimulate memories for patients through "reminiscence therapy." The model town square offers seniors a quasi-urban experience, with a diner, a movie theater, a pet store, a park-like square, and even a city hall decked out in vintage style.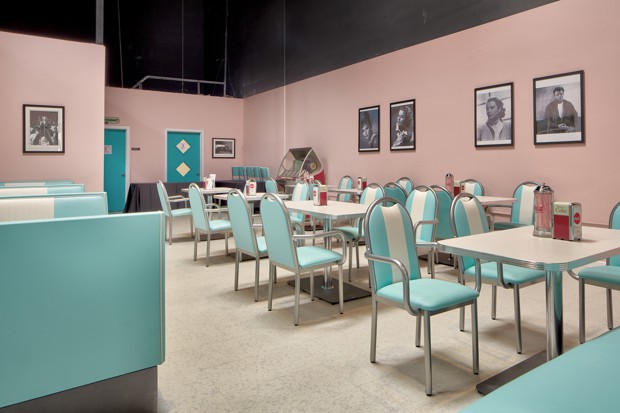 Soon, Glenner Centers plans to take the concept beyond the warehouse. Do fake towns like this betray how we've failed to build age-friendly cities in the first place? CityLab's Amanda Kolson Hurley looks at what a fake town for dementia tells us about urban design.
---
More on CityLab
---
---
What We're Reading
Hurricane Florence's surge is expected to hit homes that already cost the government millions (ProPublica)
Vision Zero: Has the drive to eliminate traffic deaths lost its way? (The Guardian)
Why the trial of the Chicago officer who shot Laquan Mcdonald matters (New York Times)
Meet the twist-and-turning streetlamp of the future (Curbed)
How local government became the hottest trend in fashion (GQ)
---
Tell your friends about the CityLab Daily! Forward this newsletter to someone who loves cities and encourage them to subscribe. Send your own comments, feedback, and tips to hello@citylab.com.