Hello and happy fall!
TV—and particularly, reality TV—can be an escape. Or, it can be an astute reflection of the social realities in a particular place. This week, CityLab staff writer Sarah Holder ruminates on the significance of the HGTV experience for her, and how it has changed over time:
My best childhood memories were also some of the most mundane: nights spent snuggled with my mom, watching HGTV over trays of cheese and crackers. We called the special occasions "cold-plate nights," and they were filled with formulaic home-makeover show after home-makeover show, like Curb Appeal, House Hunters, and Design on a Dime.

Years later, Netflix has attempted to reinvent the HGTV wheel. I got back to binging, and this time I wrote for CityLab about what I saw. The show is called Stay Here, and it's about re-doing people's extra houses or bedrooms so they can rent them out for higher sums on temporary rental platforms like Airbnb.

But watching any kind of HGTV show feels different to me now, because I write about the intersections between housing and inequality. As an affordable housing crisis affects cities across the country, it was especially hard to watch a show that so clearly lacked self-awareness. The missing context: Airbnb appears to favor those people who already have extra rooms in their homes, or more than one home; and gobbles up vacant units that could have gone to people in need of somewhere to live, not to vacation.

It's not just me. Natalie Y. Moore has written for CityLab about how she hate-watches House Hunters because it helps her understand segregation in Chicago. Watching TV—especially mindless TV—is supposed to be an escape. But nowadays, it seems like a master class in understanding the landscape of urban inequality.
What we're writing:
Combating loneliness starts in classrooms. ¤ Climate change getting you down? You're not alone! ¤ Dispatches from African artists' road trip. ¤ Finding community on a basketball court. ¤ Gritty, the Philadelphia Flyers' mascot, "looks (and behaves) like an internet outrage come to wrathful, furry life." ¤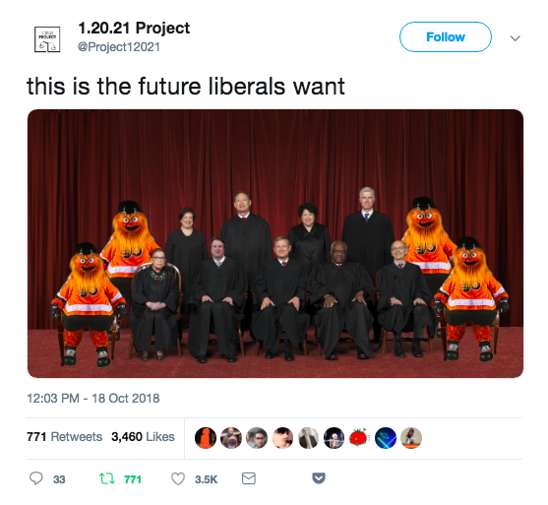 What we're taking in:
The Sears catalogue was radical during the Jim Crow era. (On the Media) ¤ How "voguing" emerged in New York. (Huffington Post) ¤ "Juarez's story is best heard and understood at the cantinas in what is now a small stretch of the city." (TASTE) ¤ These homeless newspaper vendors write beautiful poetry. (Poetry Foundation) ¤ China is planning to launch "artificial moons" to light up its city streets. (Al Jazeera) ¤ The "architecture populists" documenting endangered buildings. (The Baffler)  ¤ "Why die on Mars when you can live in South Dakota?" (The Week) ¤
View from the ground: