In New Delhi, we didn't really have playgrounds in public spaces—at least not when I was growing up. Still, around 5 p.m. in our neighborhood, all the kids would spill out into the streets and claim territory: a swath of the grassy zone in the middle, a section of the parking lot, or the alleyway behind the apartment complexes. We'd play unattended—free to transform the sole big Banyan tree into a whole enchanted forest; the parking lot into a professional badminton court; and the alleyway into an "obstacle course" to race our bikes through.
The American playground, when I first visited as a child, was a stark contrast. I remember walking tentatively onto a rubberized floor of one near my parent's friends' house in Long Island, and wondering if I'd stepped onto the skin of a basketball.
It was fascinating, therefore, to write about a recent push against the cookie-cutter playground by many child development experts, parents, and play activists around the world. They are arguing for the need to rethink what "risk" looks like, and question whether it's actually good for kids when it is completely removed. Check it out here and let me know what you think at tmisra@theatlantic.com.
What we're writing:
The selective Singapore of Crazy Rich Asians. ¤ What's so crazy about this politician from New Zealand biking to the hospital to give birth? ¤ The New York Public Library unveils Instagram novels! ¤ "The all-white bikes, placed at locations of fatal crashes, serve as an infrastructure of grief—part memorial, part protest symbol." ¤ What the future of Aretha Franklin's Memphis house looks like. ¤ Unpacking the roommate relationship. ¤ "If someone asked me five years ago whether or not I thought the open-concept floor plan would still be popular, I would have said no." ¤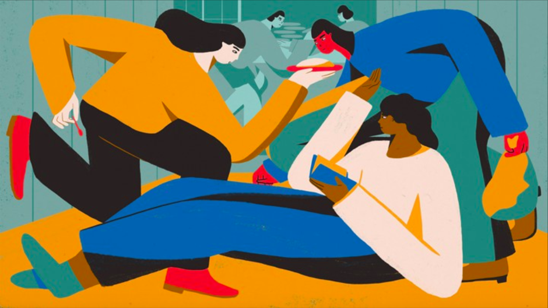 CityLab contributor Feargus O'Sullivan also wrote a beautiful essay about how an evening class he took changed the way he experienced his city:
I can't pretend that my life in London has changed beyond recognition since starting the course—I haven't even officially graduated yet—but something has shifted. Not only did it expand my community, it expanded my willingness to finding more of it in unexpected places. I didn't discover a specific space as such; the shift for me has been more about an attitude of openness. Now, when people talk to me in passing in the street, I let myself linger and listen. When some new opportunity comes up, as an experiment, I say yes. Above all, I look at the people around me differently, being slower to jump to what I now see as essentially mechanical, learned suspicion or judgement.
What we've been taking in: