In June 1896, the first motion picture danced across a big screen in Maryland. Only two months earlier, the genre had debuted in New York City. Over the next 60 years, theaters would pop up across the country in huge numbers. First, as tiny nickelodeons (so named because it cost a nickel to enter) in home-sized buildings, then as enormous, architecturally impressive downtown movie palaces, and finally as suburban, strip-mall mainstays. For decades, well over 100 movie theaters dotted Baltimore's streets and neighborhoods. Nowadays, Baltimorians will only find five. Nationwide, urban movie theaters are mostly a thing of the past.
At the National Building Museum's new exhibit, Flickering Treasures, Rediscovering Baltimore's Forgotten Movie Theaters, the full architectural and cultural history of movie theaters is seen through the lens of Baltimore Sun photojournalist Amy Davis. Curated by Deborah Sorensen, Davis's photographs (originally published in a 2017 book) are joined by related artifacts and items compiled from local collectors, museums, dumps, and the theaters themselves.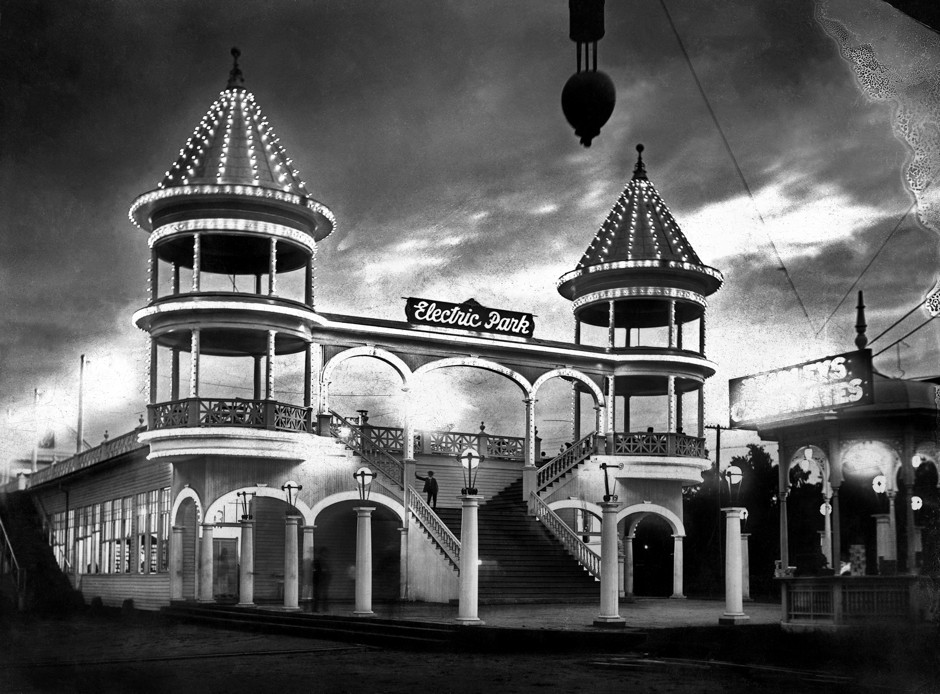 Once upon a time, movie theaters in cities like Baltimore featured grand halls, large archways and classical design. The once dominant Mayfair Theater, located just north of downtown, first opened as a traditional theater in 1891. After several remodels, it transformed into a movie palace in 1941. Falling victim to the new suburban multiplexes of the 1950s and '60s, it screened its final film in 1986. Sitting in squalor for years, the Mayfair's roof collapsed in 1998 and was eventually demolished after a fire in 2014.
The even grander Stanley Theater stood next to the Mayfair for many years. Built in 1927, the French Renaissance-styled building was the biggest theater in Baltimore, capable of hosting over 1,800 people. According to Davis, the theater was so snooty they called the ushers "attachés." But in 1965, it was demolished and turned into a parking lot.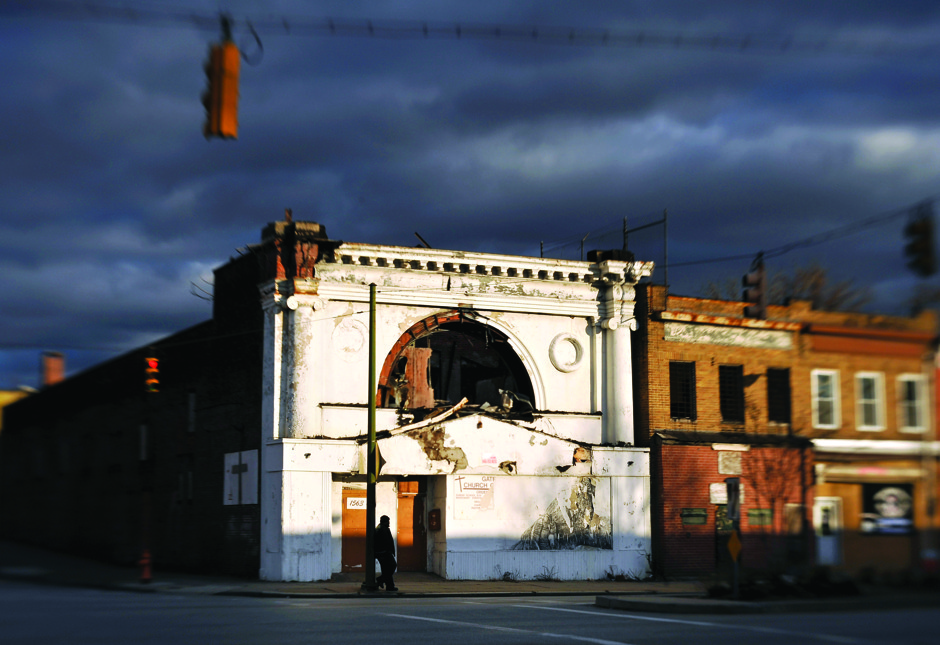 The exhibit showcases Baltimore's less celebrated theaters as well. The Earle, for example, was an art deco porno theater in the Wilson Heights neighborhood that closed in 2006. Inside, Davis says, patrons were known to mosey on to the concessions stand fully nude. There's also an homage to the lost theaters that served black residents in Baltimore and the fight to desegregate theaters in the Baltimore area. Many of these buildings were destroyed or paved over during aggressive urban renewal programs. In the exhibit, one photo shows a line of black movie-goers waiting to enter the Northwood Theater while a white manager blocks their way.
Other remaining theaters are finding new life as well. The mighty Hippodrome Theater, designed by Thomas Lamb and first opened in 1914, showed its final movie in 1990, by which time it was the last downtown movie theater. It has since been renovated and reopened as a traveling Broadway theater.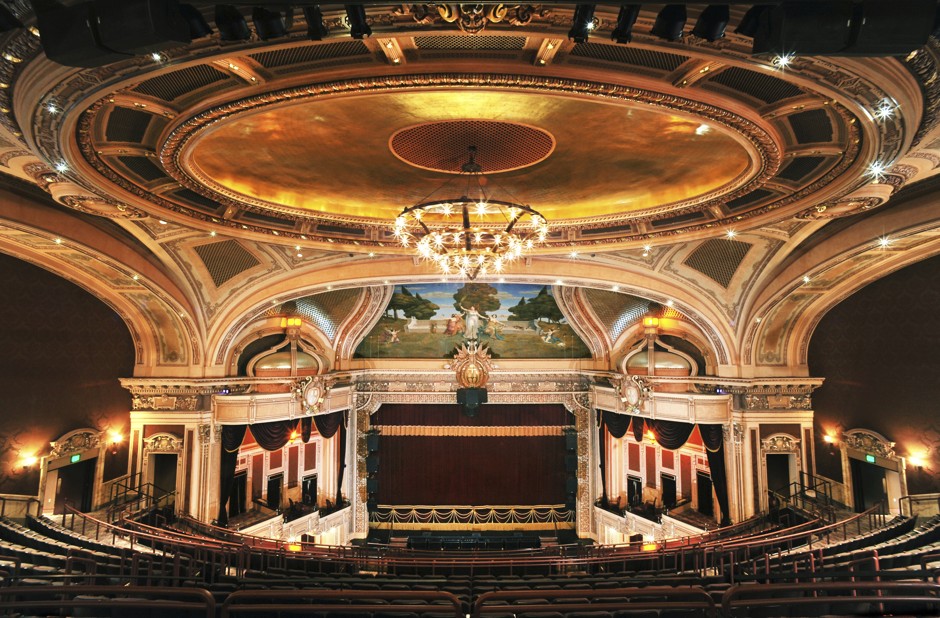 "It's common for movie theaters to return to live performance," Davis said during a press tour of the exhibit. With their high ceilings and open spaces, many theaters in less wealthy parts of town are repurposed as churches. The Harlem, located in West Baltimore's Harlem Park neighborhood, was originally built as a church in the early 1900s, converted into a theater for the city's black residents, and then turned into a church once again in 1975.
And then there's the Parkway, designed by local architect Oliver Wight, and opened in 1915. After changing ownership several times, the Parkway finally closed in the mid-70s, and ultimately fell into disrepair. At various points it was used as offices and other commercial space. The theater recently reopened after extensive renovations and now hosts the Maryland Film Festival. But its renovation isn't quite like any other. The architect behind it, Steve Ziger of Ziger/Snead, is restoring the theater not to its former glory, but to continue recognizing its disrepair. When it reopened in May 2017, it intentionally featured missing, discolored plaster, interior design spanning different time periods and aesthetic choices, and the appearance of missing or dirty plaster, design from different time periods overlapping, and discolored surfaces.
Each restoration on display at Flickering Treasures shows that while Baltimore's movie theaters are well past their first and second acts, they're ready for another chance as long as they're still standing.